Today is 9dpo, and Im feeling really scared to be honest. Im terrified what will happen to my heart if this cycle results in another bfn... FF says af is due tomorrow, but since Im on progesterone shots Im hoping she will STAY AWAY and give me a decent LP. As far as symptoms go, Im trying not to look into much of anything.
Ive been bloated to no end, and I HATE IT lol. I definitely look pregnant. The past few days only my nips have been hurting, til today now the whole thing just hurts. This weekend I dont know if its the stress of the past week or what, but Ive have had to take a nap. Not just a short one either, a full blown 2 hour nap yesterday and today. Ive been fighting waves of nausea since Friday. Lets see, I experienced "jello brain", I mean I have my moments but even this was too much for a normal day for me! If this is what pregnancy will be like then Lord help me!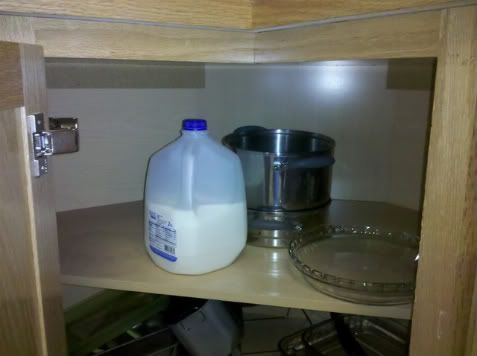 I have my suspicions that none of these are from the meds, but who knows. Ive been testing the trigger out and today its
almost
gone.
On Friday we went and looked at a litter of puppies, they were freaking precious! We really want Honu to have a little brother or sister to keep her company while we are getting busier it seems. Last year I got a puppy for my birthday and am hoping this year to get a bfp AND a puppy. Yes, I realize this seems selfish, but its what I want :)
Here is a picture from the day I picked up Honu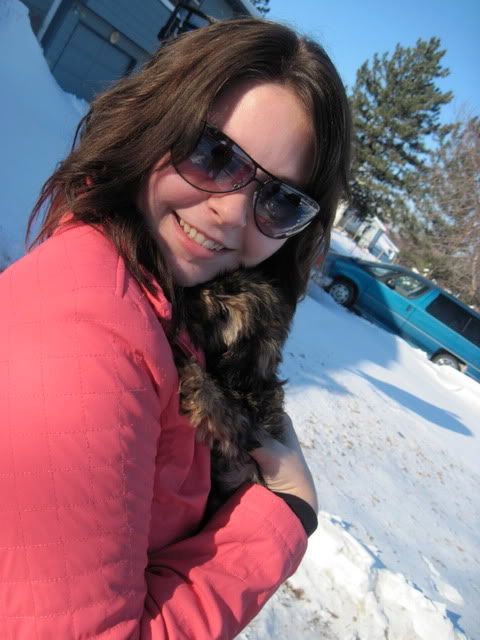 You can say it....AWWWW...yeah I know she is pretty darn cute!
The next week just needs to go by quickly so I can just know and move on with my life. Im terrified of this break, it may mean that we wont be parents for a few more years. It may show me that God does have it under control, maybe He will get me pregnant naturally... heck with all the meds maybe Im fixed(I can hope right?!)....but more than likely it will result in us not being parents for awhile and thats something I just need to learn how to accept....