Ok so this is my non-diet related post for today. It has been an awesome and horrible week all at the same time. My ex-BFF decided we were no longer friends and deleted me on facebook with no explanation. It was completely random and I am BEYOND hurt. Its the same friend I talked about last week about being happy for her and her finding out right after I had a false positive test. That happened on Sunday, I was shocked and quite honestly cried. I know I know, her loss right? It still hurts. Since she got pregnant things just havent been the same. She never told me anything about her life, I only got one word answers when I DID talk to her. Except one day, when we were looking at bedding online for her nursery(she lives four states away) that day she was very chatty, I missed it and after that day I was really hoping that our friendship was back. It wasnt. After that, she stopped talking to me again and I again got one word replies anytime I talked to her. Makes me REALLY sad, but I cant fix it so I dont know.. This isnt the first time its happened. I guess I should have saw it coming, unfortunately I like to believe that people are good at heart and generally care about others.
I am going to try and clean the house today, tomorrow Im meeting a friend for "coffee(im not drinking lol)" in the morning and at two Im gonna be having a job interview!! Its at Juicestop and the hours are exactly what I need, so praying it works out! BUT God knows best soo, if it doesnt work out I will know its not in his will!!
I figured out how to add pictures on here, so Im gonna upload a pic of my puppy. Aww ya, I know she is pretty much the cutest dog EVER.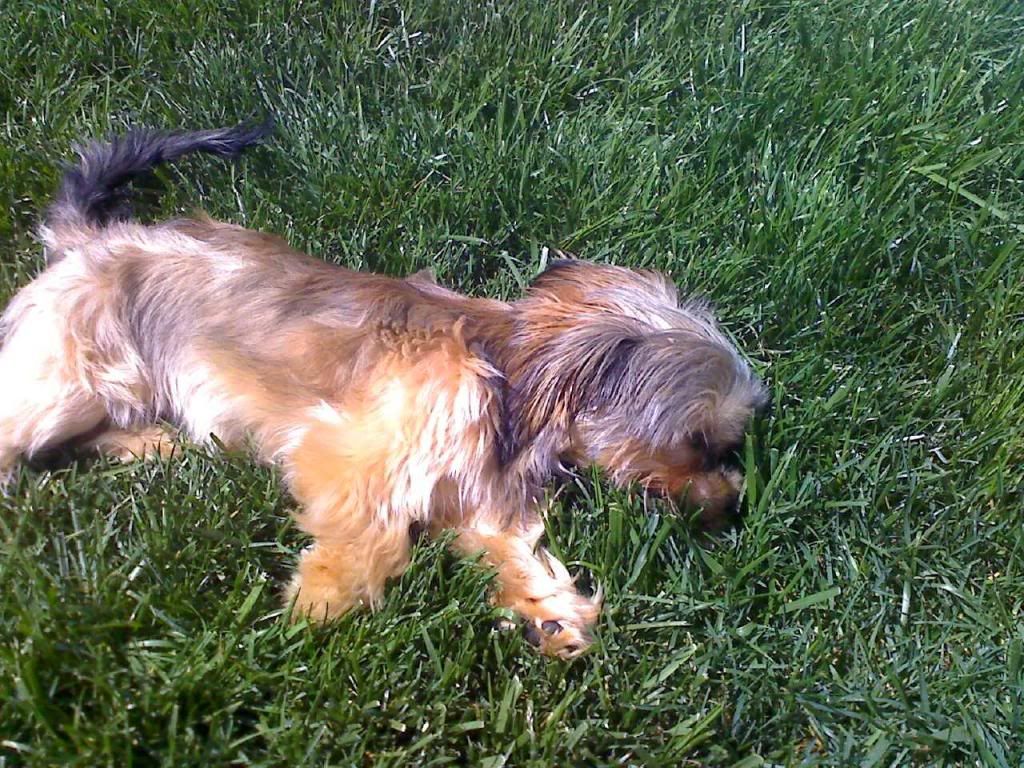 And of me and my hubby a few weeks ago for our anniversary!!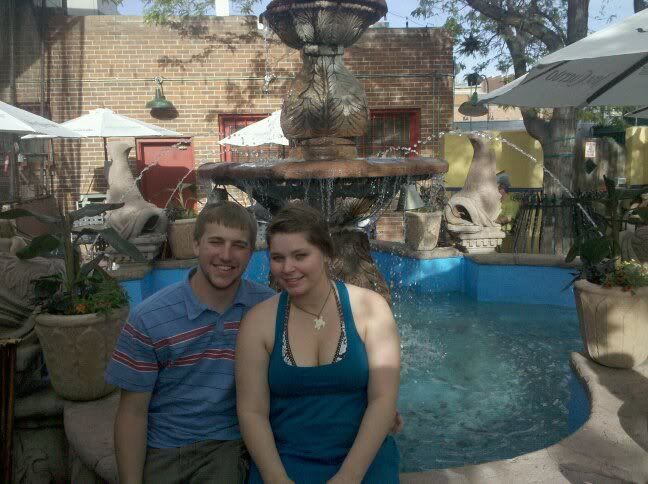 Us on our anniversary, we went mini golfing and subconsciously got matching balls to our shirts haha!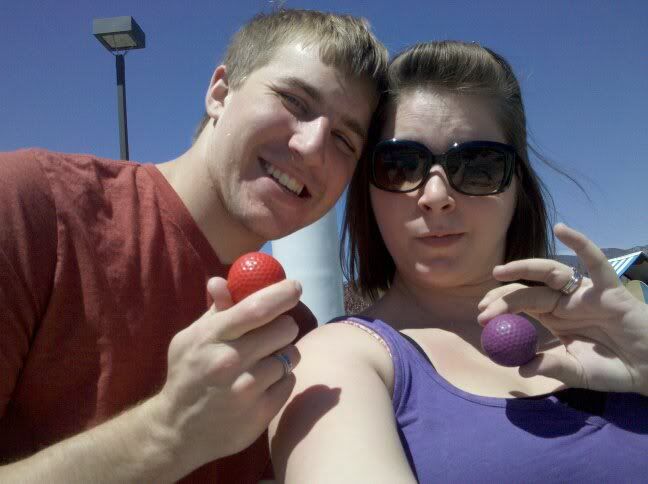 This is a good shot of my before. UGH lol, yeah Im glad Im losing it! Ill have Miles take a picture later of me today.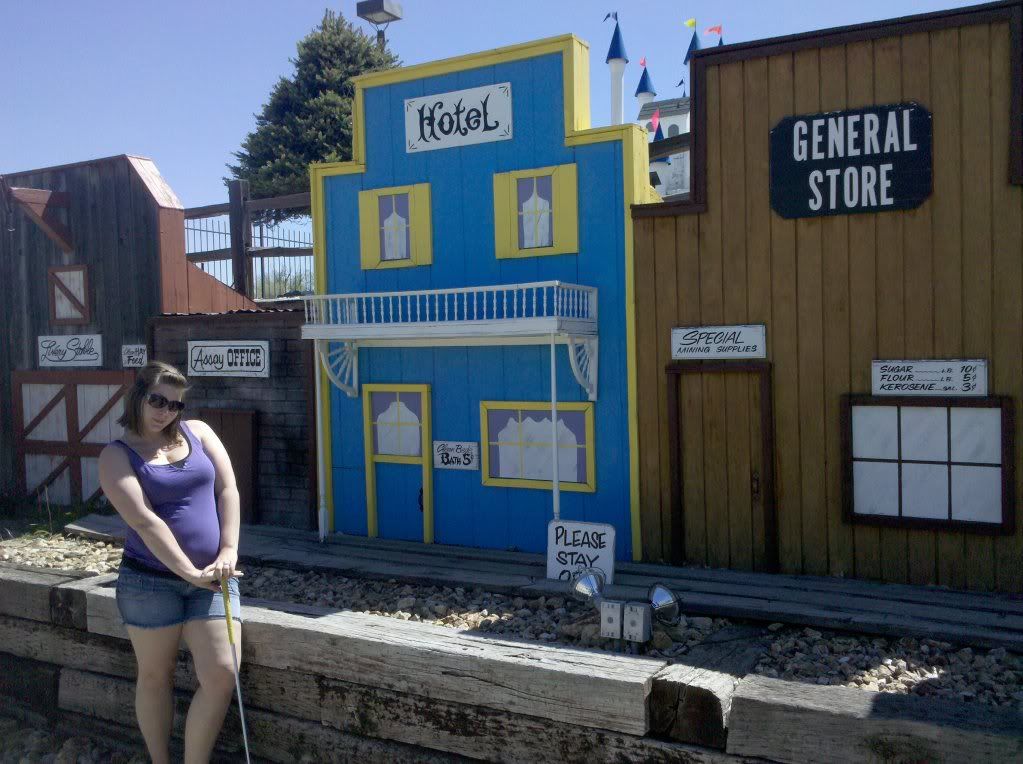 Here is a picture of my 3.5 month old nephew..seriously!?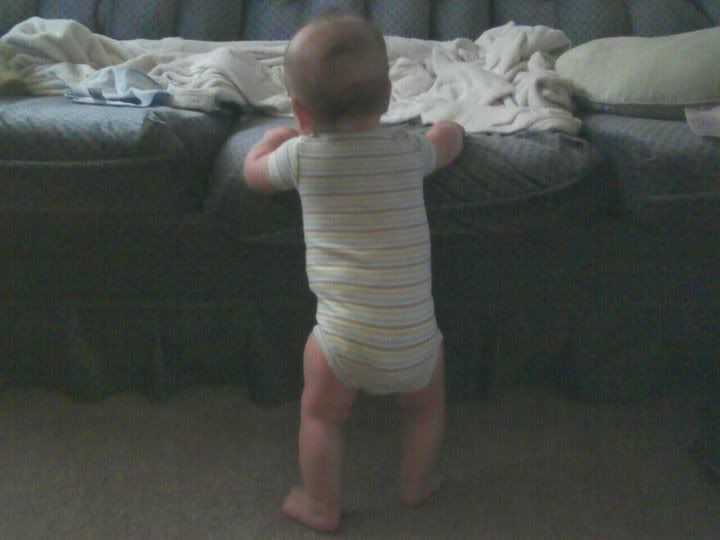 So yeah now that I know how to upload pics, you guys will definitely be getting more to view :D I feel like I need a new project, I kind of want to start a nursery, but Miles wants me to wait..*sigh* lol I love decorating. hahaha, I looked at the requirements for an Interior Design and boy, I dont know if I will be able to do that here at this university. So I might wanna wait til we know where we will be after Miles gets his masters to make plans on a degree per say. Hmm, lets see what else can I talk about? I guess not too much right now. I might be back later or I might not, who knows? I am gonna go clean up the house for Miles! I am not sure how much I will be able to get done as I am short for energy these days, but Ill at least make an effort :)